Social Networking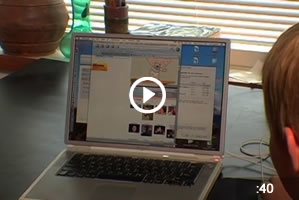 A social networking site is a web site specifically focused on the building and verifying of social networks for whatever purpose. Many social networking services are also blog hosting services. Social networking creates online communities that give kids a way to communicate with friends and express themselves through a variety of media.
Examples:
Facebook, Instagram and Snap Chat.
These social networking sites provide a medium for persons to meet new people. Kids create their own pages with pictures and invite "friends" to join. They offer kids an instant community. The majority of activity on these sites is legal and can be positive. Teens who are curious connect with friends and seek like-minded individuals. However, many are not aware they are putting themselves in danger by giving out too much personal information and communicating with people they've only met online.


Stay Safe:
First, talk with your children about how they use a social networking site. What content are they posting on their site? Is the content private or public? Who are they interacting with? It is recommended that a person use a screen name that does not entice predators. Kids can get very creative with their away messages, which can be fun, but caution your teens not to use the away message to reveal anything inappropriate, including where they plan to be while away from the computer. Read My Space Unraveled (Collier, 2006) for more information.


Additional Resources:
Social Networking
Informaton, tips, and discussion starters about Social Networking from NetSmartz.
Internet Survival Guide - Social Networking
A parents guide put out by CommonSenseMedia.org
Tips for Safe Social Networking for Teens
These tips, based on the latest research, will help teens' socializing stay fun and safe.
A Teens Guide to Social Media Safety
A social media guide by Safe Search Kids.