CyberSafe Your Teen: Clips
NetSafe Utah: Clips
Kathleen Weiler Producer, Director and Writer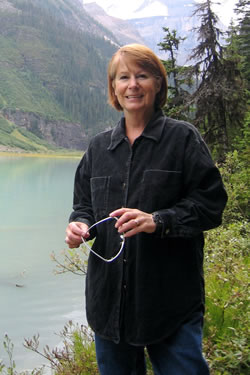 Kathleen Weiler, owner of KW Video Production, is a local, independent television writer/producer/director with over 20 years in the communications and public relations business.
In her work for Public Television, Weiler has produced a variety of long-format documentaries including the most recent award winning, Aftermath of Meth and Substance of Denial. Other documentaries include Emmy award winning, Utah's African American Voices, Probing the Genetic Universe, The Polynesian Gift to Utah, and Utah's Greek Americans. Weiler also produced, The Technology Navigator, a four-part series showcasing technology in Utah?s classrooms.
Her work has been recognized by many national and local film festivals including, Houston Worldfest, Telly, Rocky Mountain Emmy, Communicator, Utah Broadcasters, IABC, Society of Professional Journalists and Women in Communications.
In 1984, at the onset of the breakup of AT&T, Kathy was chosen as one of five communications professionals from the United States to head up the newly formed National Information Program. In this position, she worked as the Director of Audio Visual Communication for the United States Telephone Association in Washington D.C. Her primary responsibility involved extensive travel throughout the United States to produce monthly video news magazines for the Association's 3800 member telephone companies.
Prior to working in Washington D.C., Kathy was Manager of Video Communication for US West (now Qwest) Communication in Salt Lake City. She also held positions as Producer/Director of Motion Pictures for the Utah State Board of Education and Operations Manager for KUER public radio.
Weiler holds a Master's Degree from the University of Utah in Educational Media and a Bachelor's Degree in Communication.