CyberSafe Your Teens
Panelist Information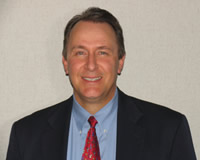 Mark Shurtleff - Utah Attorney General
Mark L. Shurtleff was re-elected as the Utah Attorney General in November 2004 with a strong 70% of the vote; and is now serving his second term. Since taking office, the number of meth labs have been decreased by two-thirds and he has talked to thousands of students and parents about the dangers of drugs. He has also toured the state to warn about the predators on the Internet. The AG's Office investigates and prosecutes child pornographers who use the Internet to abuse children and has a 100% conviction rate. Shurtleff set up Utah's AMBER Alert, helped pass the state?s Do Not Call Bill and stopped the federal government from legally taking control of millions of acres of public lands in Utah. Previously, Shurtleff served as a Salt Lake County Commissioner and prosecuted cases as an Officer and Attorney in the U.S. Navy Judge Advocate General (JAG) Corps. Most importantly, he and his wife, M?Liss, have been married 26 years and are the parents of five children.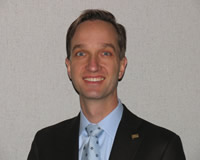 Pete Ashdown - Xmission
Pete Ashdown was born and raised in Bountiful, attending Muir Elementary, South Davis Junior High, and Woods Cross High School. Pete also attended Salt Lake Community College and the University of Utah. He is married to Robin Ballard and is the father of an 12 year-old daughter, 6 year-old son, and a 1-year-old daughter. In 1993, Pete started XMission, Utah's first Internet service provider. It has grown to become one of Utah's largest independent companies; at the same time, Pete has focused on community growth along with online support. The Salt Lake /City Weekly/ named Pete "Utah's Best Corporate Citizen" in 2004 and was given the Utah Society of Fund Raisers 2006 "Community Spirit" award. In an industry where confusion and change are the norm, Pete made it a point to make the right decision before the profitable one, refusing to sell out or outsource, improving pay and benefits for his employees, and improving quality for customers. His open donation policy to charities and candidates has saved them millions of dollars over the past 10 years. He is a member of the Utah Heritage Foundation Board of Directors, the Salt Lake Rotary Club, several Utah Chambers of Commerce, and other community groups. He has been deeply involved in building the websites for the Utah Rotary District Homepage and the 2007 International Convention Host Committee page. He has advocated for preserving our historic buildings and landmarks, and has strongly pushed for building Utah's Internet infrastructure through projects such as UTOPIA.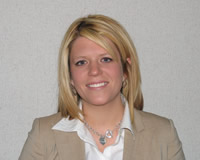 Amber Lindsay - NetSmartz
Amber Lindsay is the Manager of Marketing and Outreach for the NetSmartz Workshop. Ms. Lindsay works with educators, law enforcement, community leaders, and the media to implement NetSmartz into schools and communities across the country. Through presentations and trainings, Ms. Lindsay provides participants with information about the dangers children and teens may encounter online, characteristics of Internet predators and victims, and how Internet safety resources can help prevent online victimization. Participants will also learn how to incorporate NetSmartz age-appropriate materials into their programs. Prior to working at NCMEC, Ms. Lindsay worked at The Constitution Project? a think tank which strives to find bi-partisan consensus on controversial constitutional issues? where she worked in research and public relations. Ms. Lindsay holds a B.A. in Communications with an emphasis in Public Relations.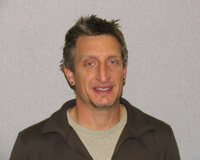 Jerry Buie - MSW, LCSW, Director of Pride Counseling
Jerry has been providing counseling services since 1994 when he graduated from the U of Utah. Jerry's work experience include providing sex offender therapy for the Utah Department of Corrections, Intermountain Specialized Abuse Treatment (ISAT) Center and for other private providers. He has written educational classes on Victim Empathy, Anger Management and working with Gay and Lesbian Clients. He has presented throughout the State on Victim Empathy issues as well as Gay and Lesbian mental health issues. Jerry presently works for the Division of Child and Family Services as a family therapist. He has been providing therapy to the Gay and Lesbian community for several years and has addressed issues such as sexuality, identity, relationships, conflict resolution, spirituality and religion as well as coming out issues. Jerry has been running successful Gay Men Support Groups continually since 1998.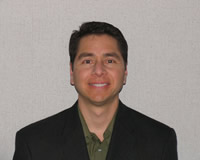 Jason Burrow-Sanchez - Ph.D.
Jason J. Burrow-Sanchez, PhD, is Assistant Professor of Counseling Psychology in the Educational Psychology Department at the University of Utah. His research interest is the prevention and treatment of substance abuse problems with adolescent populations in school and community settings. He teaches graduate courses in the areas of substance abuse counseling, group counseling, family counseling, and professional issues in school counseling. In addition, he is a licensed psychologist in the state of Utah.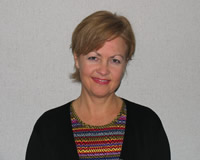 Anne Collier - Co-author, MySpace Unraveled
President and editor of NetFamilyNews, Anne is a writer and journalist who has worked in the news media since 1980. With SafeKids.com's Larry Magid, she is co-director of BlogSafety.com, a Web-based interactive forum for teens, parents, educators, and everybody interested in the impact of "Web 2.0" on kids, its most avid users. She and Larry are also co-authors of MySpace Unraveled: A Parent's Guide to Teen Social Networking. Anne founded the nonprofit NetFamilyNews.org in 1999, with the idea that an informed parent is a good parent, where kids & tech are concerned. Anne worked on print, radio, TV, and Web versions of the Christian Science Monitor, served as an editor in consumer magazines, writes a weekly kid-tech news column for Staysafe.org, and has contributed to GetNetWise.org, Children's Technology Review, and the National Center for Missing & Exploited Children's NetSmartz.org. She serves on the Advisory Board of GetNetWise.org, a project of the Washington, D.C.-based Internet Education Foundation, and works in close association with sister organizations SafeKids.com, Netmom.com, and London-based Childnet International.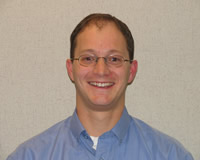 Adriel Burkholder
Adriel is a small business co-owner of a database consulting company, MyDBSolutions that focus on the needs of small to medium sized businesses and workgroups in providing solutions to their data needs. Adriel has been been in the technology industry for over 11 years holding positions such as a Network Engineer, Web Programmer, Database Developer, and most recently an Information Technology Manager. He is originally from West Unity, Ohio and moved to Utah for school in 1995 where he graduated from the University of Utah with a degree in Organizational Communication and has been here ever since. He is married with 4 children, 2 boys and 2 girls. Adriel has been involvement with internet safety developing curriculum for parents and youth about technology. He has taught youth, parents and religious leaders regarding internet safety and has shared some tips to keep them safe as they explore the online world.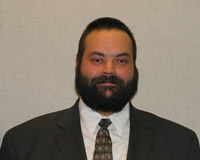 John Krutsch
John Krutsch is the Director of Distance Education at Utah Valley State College. In this role, Krutsch oversees the integration of course enhancements into WebCT, as well as, the day-to-day operations involving distance education. Krutsch has over 15 years of combined experience as an educator and client-server applications programmer. He holds a M.Ed. in Instructional Technology from Utah State University and is currently working towards an Ed.D. in Curriculum and Instruction. He has taught thousands of students online and has developed hundreds of strategies that have improved student interaction within his courses which in turn has improved the quality of instruction. As a father he sees the good that can come from using technology to enhance the lives of his children but is weary of the dangers that lay in wait behind each click of the mouse. To that end he has created software that watches his children when he can not. Krutsch worries that if we do not use technology for good that it will be overrun with less-ethical uses. For Krutsch it is important that we do not dismiss the technology wholesale rather we should seek out ways to harness the good and dismiss the bad.


Leslie Dalton
Leslie is from American Fork, where she lives with her husband and their three teenage children. She works from home as a freelance editor, and serves as Health Commissioner on the Utah PTA Board of Directors. She is also involved with the local PTA efforts at her children's schools. Leslie became involved with issues of Internet safety when she began to see the devastating effects of harmful Internet content on members of her own family. She has presented Internet awareness programs through her church, and has been involved with the planning of a variety of community awareness programs as part of her PTA affiliation.